What is Kundalini Syndrome?
Kundalini syndrome consists of a group of symptoms that affects a person's psychological, physical and mental well-being. This condition is noted primarily because of practitioners of certain meditation and yoga practices that do not control the right energy in themselves and who fail to purify themselves from negative energy.
The syndrome is also noted in cases where a person undergoes a near-death experience and afterwards develops many of the same symptoms found in those affected due to meditation. Kundalini syndrome often manifests itself in a number of ways that are difficult to explain, although it is often described as an accumulation of heat or energy in a person's back.
Often associated with kundalini yoga and other forms of meditation, kundalini syndrome is generally considered a strong negative condition that someone can leave pretty shocked. Kundalini yoga and similar practices often try to awaken kundalini energy in a person's body, usually through yoga, meditation, and proper alignment of one's chakras.
If done properly, this awakening can lead to a greater sense of awareness and personal harmony, often accompanied by a general sense of spiritual empowerment. In poor execution, however, the process can lead to kundalini syndrome and create very negative consequences.
Kundalini syndrome is equal to certain conditions that some people felt during an NDE. In general, the sensation is often described as a build-up of energy or heat in a person's back; kundalini energy is said to lie at the base of a person's spine to awaken. During a positive kundalini awakening, this energy is controlled and moved up through a person's chakras to give a person the full benefit of such an energy. When insufficient control, but the energy can move without direction during a person's body and result in negative sensations associated with kundalini syndrome.
Some of the most common physical aspects of kundalini syndrome are a feeling of pain and pain in joints or limbs, itching and a feeling of heat in the back. There are also psychological symptoms common to this experience, such as feelings of fear and anxiety. These feelings, accompanied by the reinforcement of other negative feelings as a result of kundalini energy, can eventually lead to a feeling of detachment from the body of a person and the world around him or her.
Someone experiencing kundalini syndrome may feel depersonalized and a sense of alienation from the world and from his or her own body. This is why most practitioners of kundalini yoga and transcendental meditation warn that an experienced teacher or yogi should serve as a guide for anyone looking to begin such practices.
Kundalini Awakening – Definition and the Course
Kundalini Awakening – the sure shot approach for awakening of the kundalini symptoms.
Prior to we go over about kundalini awakening … we need to comprehend the meaning of kundalini! The kundalini Shakti is that concealed positive energy stored in every human being by awakening which every person can reach the level of Mahavira, Gautama Buddha, Jesus Christ and Prophet Mohammed.
The awakening of the kundalini is possible by practicing the right Yoga and meditation. In the regular circumstances the awakening of the kundalini is expected to take place within a period of 11 million manifestations in the type of a human. A severe candidate of spirituality always desires Kundalini awakening at the earliest.
Why?
Every real applicant of spirituality understands that unless the kundalini awakening happens … one will not have the ability to reach the level of Nirvikalpa samadhi and the phase of self awareness. Kundalini awakening is a hundred percent must before one can get knowledge in this life.
Apart from practicing the Shavasana position in Yoga and likewise Neti as promoted by Maharishi Ramana … one requires to practice absolute celibacy for the kundalini awakening to happen.
Kundalini awakening is not something which can be taught in form of books … it only comes from experience. As we proceed on the course of pure spirituality while practicing absolute celibacy and meditation … we will find one-day that our kundalini awakening has actually occurred.
Kundalini energy saved within our spinal column slowly recoils itself.
It is as if God is straight lifting us straight up for us to understand God with a brief period of time. It is a very worthy experience for every single true candidate of spirituality.
For the kundalini awakening to occur … we need to preserve the regular monthly quota of energy provided to every man and woman. We just can not let this energy discover pure physical channels of pleasure.
The path of kundalini awakening will end up being clear from the copying-.
In the normal regular if we are needed to take 11 million steps up the ladder of spirituality … then it is likewise possible that we take the elevator straight up and interrupt the course.
This elevator … the faster way is the path of the kundalini which can be awakened by preserving the cosmic energy provided to every human being monthly. As the kept energy increases … so does the journey speed up?
Every real seeker of spirituality needs to one-day switchover to the option of kundalini awakening for the typical path might take countless manifestations … a long journey certainly!
As the kundalini Shakti raises from the base of the spine towards the centre of the forehead … one shall experience very afraid flashes. It is truly frightening often for the kundalini awakening is accompanied by the shadow of a mammoth king cobra with lots of heads glaring at you from a brief range.
The coiled Serpentine kundalini Shakti has been compared to the power which one experiences while watching a coiled snake coming out of rest. It is too frightening an experience and lots of hunters of spirituality leave their journey midway.
The coiled Serpentine energy referred to as kundalini Shakti is not to be feared of. We need to under all scenarios look at the face of the cobra with a feeling that we need to get rid of the worry imbibed within us. Fearing the coiled kundalini Shakti will be of no assistance.
The practice of outright celibacy brings about a transformation in the personality of a severe seeker of spirituality. As we conqueror the coiled kundalini Shakti … we shall find a huge glow on our forehead noticeable to the mankind.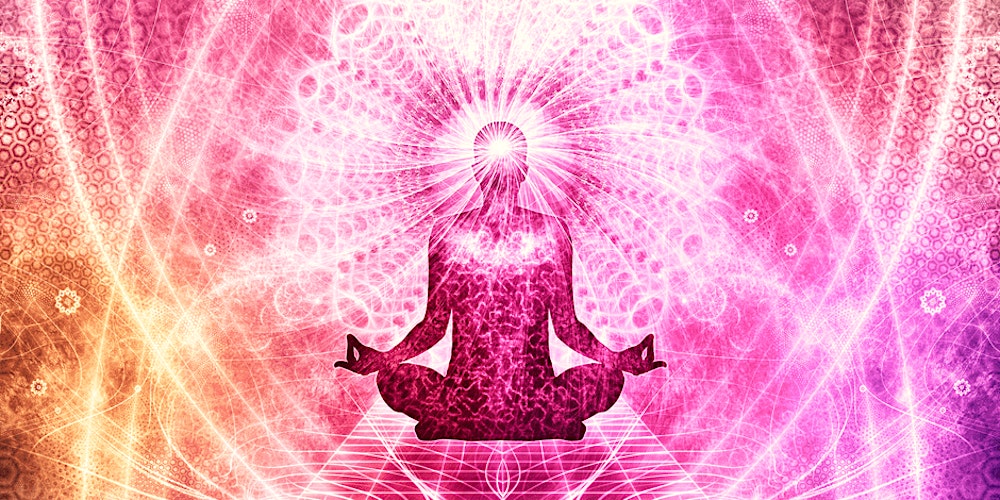 The radiance on the forehead of any human being straight represents the inner thinking process of any human being. More the radiance … the higher the person is expected to be on the spiritual pedestal.
We might enjoy kundalini awakening right now or in subsequent symptoms … there is definitely no escape. We have to enjoy kundalini awakening in among the manifestations so that our soul (atman within our body) regains its pristine pure from at the earliest and frees forever from the cycle of birth and death.
In the last 150 years two persons have extremely successfully awakened their kundalini and recognized God. Sri Ramakrishna Paramhansa and Maharishi Ramana while continuing on the course of pure spirituality searching for God had their kundalini awakened totally. It was only after their kundalini had awakened were they able to reach the phase of Nirvikalpa samadhi.
Every true hunter of spirituality understands the significance of kundalini awakening. If we are to recognize God within our life time … we have to awaken our kundalini totally in this very life. Unless we take the lift straight up … we will not reach the level of an awakened one … a living Buddha!
Kundalini awakening … nevertheless fearful it may seem to be … is representative of the positive powers of the Cosmos surpassing the Satanic powers forever. Every God understood soul reaches the level of a Mahavira, Gautama Buddha, Jesus Christ or Prophet Mohammed just after having dominated the negative forces for ever by awakening of the kundalini.
Kundalini awakening is better possible in a Man … The prime reason why in the entire history of mankind only two girls had their kundalini awakened totally … Gargi, the bachelor philosopher and Maitreyi … the popular partner of Sage Jnanavalakya!
Gargi was that special girl who having awakened her kundalini indulged herself in the popular dialogues with Pundit Mandan Mishra on the topic of sex. Gargi finally beat Pundit Mandan Mishra for she was a truly God realized soul. Pundit Mandan Mishra had yet to awaken his kundalini.
Sage Jnanavalakya was that dominant force in the times of king Janaka that even before the contest among 10,000 experts and sages gathered on phase had actually started … Sage Jnanavalakya ordered the cash prize to be taken house.
Sage Jnanavalakya was a really God recognized soul. His kundalini had actually awakened fully and he knew that none in the assembly had reached his level of spiritual attainment.
Maitreyi … his devoted partner was never ever after the ordinary affairs of life … she.
In the last 150 years two persons have very successfully awakened their kundalini and understood God. Sri Ramakrishna Paramahansa and Maharishi Ramana while proceeding on the course of pure spirituality in search of God had their kundalini awakened totally.
Every true seeker of spirituality comprehends the value of kundalini awakening. If we are to recognize God within our life time … we have to awaken our kundalini totally in this extremely life. His kundalini had actually awakened totally and he knew that none in the assembly had reached his level of spiritual attainment.