What is Ashtanga Vinyasa Yoga?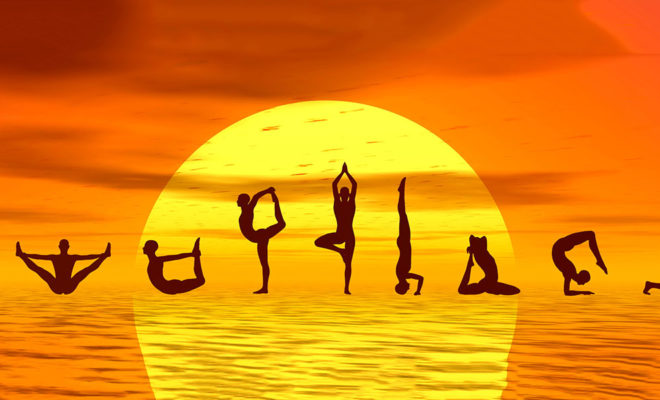 What is Ashtanga Vinyasa Yoga?
Yoga  means: union. Ashtanga vinyasa yoga is a dynamic and powerful hatha yoga tradition whose roots come from Mysore in southern India.
The best way to learn something is to reading book through the book we learn many information. So, the lot of books are there to know about the Ashtanga yoga. To buy a one of the best book for Ashtanga yoga click this link.
Vinyasa  means: synchronization of the movement on the breath.
Ashtanga vinyasa yoga is a system based on series of sequences of asanas (physical postures). They are synchronized with three important points called (tristana), breathing, bandhas (energy locks) and drishtis (focus points).
In Mysore style the postures are introduced gradually depending on the capacity of the student. With regular practice, strength, stamina, stability and flexibility are gradually being implemented, as well as postural control.
Breathing and movement creates internal heat and are the key elements of this practice. The first series has been structured to realign and detoxify the body. The intermediate series has a great impact on the nervous system. Only serious and determined students can master the advanced series and gain a deeper understanding of this practice.
All levels of practice will bring their benefits and a sense of well-being.
The sequences are composed on dynamic series of postures of which there are 6:
– The primary series (Yoga Chikitsa = yoga therapy, detoxification, alignment).
– The intermediate series (Nadi Shodana = purification of the nervous system).
– Advanced series A, B, C and D (Sthira Bhaga = divine stability).
Mysore Style
In this authentic style we welcome all levels from beginner to experienced. It's a great way to start. The student receives personalized instructions and adjustments from the teacher and practices independently. You progress in the series according to your level, your constitution, your preparation and your abilities. The rhythm is guided by the rhythm of your breathing. As we add postures and refine alignments and connections, so you build your practice. It's an individual practice within a group that will allow you to become autonomous.
Guided practice
Guided practice is for those who already have some experience. The teacher guides the series from beginning to end without interruption so it is not a practice for beginners. This helps to find the rhythm and fluidity that we would tend to lose in the Mysore style. The practice is not faster, the focus is on the precision of an equal breath on the inspiration as on the expiration which will synchronize the movement.
Ashtanga  means: Ashtau = eight, anga = members. (Eight steps). 
The method is based on the principles of ashtanga yoga exposed by Patanjali in yoga-sutras (a text that codified or systematized yoga and on which Raja yoga, royal yoga is based), but one must not confuse ashtanga yoga of Patanjali, which is practically all yoga schools and ashtanga vinyasa yoga of Sri k. Pattabhi Jois.
The series are repeated day after day, but the practice is never the same. This allows us to observe through the nature of his physical and emotional body, fluctuations influenced by natural cycles (seasons, temperatures, pressures, moons, etc …) or from the attitude of life.
Each practice is a journey. In striving to practice conscientiously and savoring experience, awareness and change occur that can go as far as a very beautiful transformation.